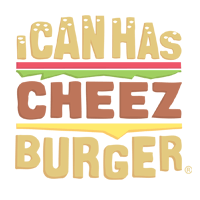 I Can Has Cheezburger?
Escaped Elephant Takes A Lovely Stroll Through Suburban Wisconsin Neighborhood
It was a beautiful day in Baraboo, Wisconsin. Sun was shinning in the early morning, birds chirping and an elephant casually strolling through a quite suburban neighborhood.
Yup... An elephant.
Jaime Lynn, A Baraboo, Wisconsin resident, saw the elephant roaming the streets on Friday Morning.

Kelly, an Asian Elephant, woke up early "left" the circus to go grab a yummy bite to eat. residents noticed Kelly very early on, as she was munching on some plants.

Scott O'Donnell, the Circus director, said that an escape isn't very common, and most likely Kelly had some help from her friend Isla... The other elephant at the circus enclosure.

---

Isla, as it seems, is very attracted to anything shiny. And as luck would have it, the bolts in the enclosure are rather shiny. Isla released a couple of the bolts, holding a latch hinge, giving Kelly the opportunity to get out and explore. Isla, on the other hand, wasn't very interested about exploring and stayed put.

Somehow, Kelly the sly elephant, slipped away unnoticed.

---

But, if there is one very convenient place for an elephant to escape and explore... it would be Baraboo.

The 12,000 residents of the town are no strangers to the circus, or its animals. The Ringling Brothers even started their iconic show in Baraboo,1884.

Today, the circus is known as Circus World and is an attraction of an actual circus, as well as a museum. The city also hosts a circus parade each year, and each year Kelly and Isla join in on the festivities. Including their own police escorts.

---

Baraboo police Chef Mark Schauf stated that his officers have already been specially trained in case such an effort such as this should happen. So when they got the call of Kelly chilling in a residents backyard and nibbling on some plants, they knew exactly how to respond.

Keeping an eye on Kelly, they called her handler and waited for him to arrive, because there was no real danger.

Kelly's journey on the way home was just as anyone would expect... long and slow. Roaming the streets and stopping every few blocks for another snack, it gave residents the opportunity to see the gorgeous elephant flaunt the streets.