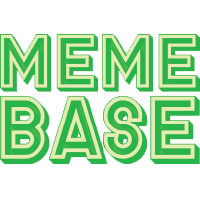 Memebase
Subtle and almost mundane memes that you will forget about while reading, but will think about later on in the day, and when you do, you'll briefly smile.
1

This image may be graphite to some users

We apologize if anyone feels they were mis-lead with this meme.

---

2

When she like hearing that you are hers

That is the only logical explanation here folks.

---

3

This car belongs to meme

[ROLLING UP WINDOWS INTENSIFIES]

---

4

Memories of this day will haunt him.

This totally explains why cops are sometimes really mad at people for no reason. Flashbacks to the time they had to ride a unicorn for some kid.

---

5

Who needs a map? We got GPS

There is a pretty good chance the GPS would not catch a mistake on this interchange quickly enough to keep you within GPS range before mistakenly entering one of those tunnels.