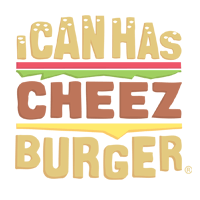 I Can Has Cheezburger?
These Quirky Photos Are The Finalists Of 2017 Comedy Pet Photography Award
After revealing few of the nominated photos for the 2017 comedy wildlife photography on Friday, please welcome the finalists of the pets category. For the first time, the founders of the Photography Awards contest have launched a photography award show giving proud pet owners a chance to show off their quirky pets.




Photo by Anne Lise Gramstad/Barcroft Images/Comedy Pet Photography Awards


---

Photo by Esra Tatar/Barcroft Images/Comedy Pet Photography Awards)


---

3

"Smile! you are on camera"

Photo by Liz Hammond/Barcroft Images/Comedy Pet Photography Awards)


---

Photo by Nathan Schmidt/ Barcroft Images/Comedy Pet Photography Awards)


---

Photo by Alice van Kempen/Barcroft Images/Comedy Pet Photography Awards)


---

Photo by Vincent Guilbaud/Barcroft Images/Comedy Pet Photography Awards)




---

Photo by Erika Hetzel/Barcroft Images/Comedy Pet Photography Awards


---

Photo by Nando Harmsen/Barcroft Images/Comedy Pet Photography Awards




---

Photo by Brecht van Gampelaere/Barcroft Images/Comedy Pet Photography Awards)




---

Photo by Erika Hetzel/Barcroft Images/Comedy Pet Photography Awards


---

Photo by Ariel Berry/Barcroft Images/Comedy Pet Photography Awards


---

12

Hypnotized by a bubble

Photo by Connie Fore/Barcroft Images/Comedy Pet Photography Awards




---

13

"Show me your best smile"

Photo by Andreas Ettl/Barcroft Images/Comedy Pet Photography Awards




---

Photo by Aleksei Syrkin/Barcroft Images/Comedy Pet Photography Awards




---

Photo by Georgie Bain/Barcroft Images/Comedy Pet Photography Awards)