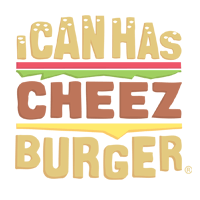 I Can Has Cheezburger?
While cats might not immediately stand out as brave military animals, the fluffy little felines served an important role in the lives of soldiers, serving as mousers and ratters to protect vital food stores and prevent the spread of disease. But perhaps more importantly, cats often served as a morale boost for soldiers. Many cats were adopted as "mascots" whether it was in the trenches of WWI, aboard battleships, planes or tanks. Via: Flashback & Meowingtons
1

British Prime Minister, Winston Churchill, making the acquaintance of Blackie, the bushy-tailed mascot of HMS Prince of Wales.

---

2

Aboard the HMAS Nizam, the ship's cats have a custom made cat hammock to themselves.

---

3

27th July 1956: Junior seaman Trevor Grunkhurn plays cards with the help of the ship's pets, Joey the golden hamster, and Smew the kitten.

They are aboard the HMS 'Torquay', one of the new class of Anti-Submarine Frigates.

---

4

A gunner with the regimental cat in a trench. Cambrin, France, February 6th, 1918.

---

5

British soldier playing with mascot cat. [Illustrated War News, Vol. 7, London, 1918]

---

6

"Pincher," the mascot of the HMS Vindex, sitting on the propeller of one of the seaplanes carried by ship.

---

7

The only cat to receive a Dickin Medal is Simon, the ship's cat about the HMS Amethyst, for his heroism in the line of duty and the disposal of many ship rats despite injury.

---

8

Portrait of Company O'Connor Men and Cat.

---

9

Ensconced in an opening in a sandbagged dugout, a cat, probably a regimental mascot, looks up expectantly at the approach of an unidentified soldier.

---

10

Sailor on board the HMAS Melbourne holding two ship's cats. 1917.

---

11

US Coast Guard mascot "Bilgewater" ensuring the quality of a new cadet uniform is up to cat comfort-level standards.

---

12

wo men of the 9th Battalion, Gordon Highlanders (15th Division) with their pet cat. "Martinpuich," August 25th, 1916.

---

---

14

Oscar, AKA Unsinkable Sam, was a mascot on the German battleship Bismarck

Legend has it that when it sank in 1941 he was seen among the wreckage and taken aboard HMS Cossack. When this ship sank, he was transferred to the aircraft carrier Ark Royal.

---

15

Studio portrait of J G Harrison, holding a kitten.

---

16

A feline mascot named "Spark Plug."

---

17

Ship's cat strutting along the barrel of a 15-inch gun on the deck of the HMS Queen Elizabeth. Gallipoli Peninsula, 1915.