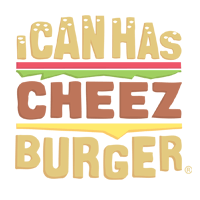 I Can Has Cheezburger?
Dreidel Dreidel Dreidel... My Cat Swung It Off The Table
Happy Hanukah! That means yummy jelly donuts, latkas and of course playing with dreidels! Unless you have a cat... that is!
Here is their Hanukah theme song!
" Oh! I saw a little dreidel, 'twas spinning round and round, So I jumped on the table, and knocked it to the ground! Oh, dreidel, dreidel, dreidel, I swung you to the floor, Dreidel, dreidel, dreidel, you twirl about no more. Dreidel, dreidel, dreidel, now that you've ceased to be, Maybe, maybe, maybe, hoomans will play with me!
-