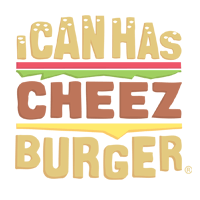 I Can Has Cheezburger?
Woman Replaces Her Bouquet of Flowers With Puppies at Her Wedding
Weddings are a special occasion and most of the time the bride wants all eyes on them. But this time one Iowa woman decided that her special day was going to make a special cause.
Samantha Clark decided to do away with the traditional bouquet of flowers… and instead opted for a replacement bouquet of rescue puppies for her special wedding day. All in a bid to try and help dogs find a good home.
She came up with the idea to have the pups in her wedding after she saw another bride do the same thing on Pinterest. (Got to love that site!)

"I originally wanted to use my own three dogs but decided that they already have love and a home so I decided I wanted to try to help rescue dogs," Clark told InsideEdition.com.

Clark contacted a local shelter, A Heinz57 Pet Rescue and Transport, to see if they had puppies that could be included in the idea, and luckily…they did.

The puppies were carried down the aisle at Clark's Sept. 9 wedding by her bridesmaids. Each held a puppy while walking down the aisle. The bridal party also took pictures with the then 7-week-old dogs for Clark's wedding photo shoot.

"They were a huge hit. The bridesmaids were ecstatic to hold them down the aisle. It all flowed very perfectly," Clark said. "They were the best, well-behaved puppies I've dealt with."

---

If you think that's all Clark did, well think again. Clark also presented a book that featured pictures and biographies of other dogs at the rescue that are up for adoption. The rescue has reportedly received an outstanding amount of adoption applications since then!

The puppies featured at Clark's wedding are also now up for adoption.

Clark's stepmother, Sarah Olson, said it was very much like her to want to have the animals present on her big day.

"The puppies were adorable and there was nothing that could more her to include in the day. She is such a dog lover and to incorporate these puppies was so Sam," Olson told InsideEdition.com.

We totally agree! Not only are puppies adorable but this was truly for a great cause!