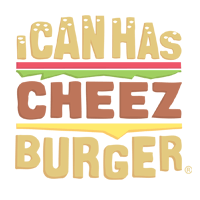 I Can Has Cheezburger?
12 Different Cat Moods Proving The Term "Mood Swing" Has Been Created By Cats
Here are the reasons why your cat probably drives you nuts most days of your life….Via: Purrtacular
Vengeful - "I'm so going to scratch the new sofa now"

---

Confused - "Uh? Who took my plate of food?"

---

Upset - "All the other cats make fun of me, saying I have weird ears"

---

Catatonic - "I'm going to stay here all day and nothing can disturb me"

---

Nonchalant - "Do whatever you like.. I just don't give a damn"

---

Disgusted -"The tuna fish was not good today, I want some cavier tomorrow"

---

Condescending - Why did you take away my favorite pink blanket and give some random rug that doesn't even make me warm?"

---

Cool - "Mirror mirror, on the wall, who's the coolest of 'em all?"

---

Attentive - "What? A mouse? Where?!"

---

Confident - "My hooman is so proud of me!"

---

Fierce - "This is Spartaaaaa!"

---

Shocked - "What? Where? How?!"