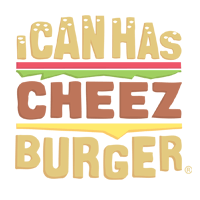 I Can Has Cheezburger?
Here are the reasons why your cat probably drives you nuts most days of your life….Via: Purrtacular
Vengeful - "I'm so going to scratch the new sofa now"

---

Confused - "Uh? Who took my plate of food?"

---

Upset - "All the other cats make fun of me, saying I have weird ears"

---

Catatonic - "I'm going to stay here all day and nothing can disturb me"

---

Condescending - Why did you take away my favorite pink blanket and give some random rug that doesn't even make me warm?"

---

Cool - "Mirror mirror, on the wall, who's the coolest of 'em all?"

---

Nonchalant - "Do whatever you like.. I just don't give a damn"

---

Disgusted -"The tuna fish was not good today, I want some cavier tomorrow"

---

Attentive - "What? A mouse? Where?!"

---

Confident - "My hooman is so proud of me!"

---

Fierce - "This is Spartaaaaa!"

---

Shocked - "What? Where? How?!"