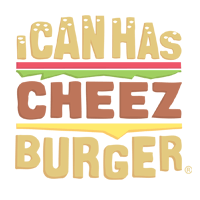 I Can Has Cheezburger?
Get ready To be mesmerized...
Coby the British Shorthair cat, whose Blue Steel good looks have garnered over 200,000 likes on Instagram.




---

Gazing into the eyes of this kitty will abandon you spellbound. Alos has one blue eye and one green eye, both stunningly lovely, due to heterochromia.

---

Chapy is a japanese bobtail feline with flawless blue eyes. He is an image of good fortunes and he also won a few feline challenges in this way.

---

This colorful male shorthair feline has lovable and amazing brown eyes that make him super attractive. He lives in China with his human flat mate and has a lot of followers on his social networking accounts.

---

5

This cat holds the mysteries of the universe in those eyes.

---

6

Look at this magnificent specimen, who could make you confess anything with just one look.

---

The dark-striped feline Venus gets a great deal of gazes not just as a result of her excellent peepers; one portion of her face is strong dark with a green eye, the other half is the ordinary orange dark-striped cat stripes and a blue eye.

---

8

Just matching his orange eyes to his furry accents. So chic.

---

9

You could get lost in there fur-ever.

---

These couple will without a doubt make you take a second look. These twin sisters have dazzling heterochromatic eyes, an uncommon hereditary condition which makes one eye an alternate shading from the other.

---

Instagram star Thor is actually dazzling. This Bengal cat was honored with hypnotizing green eyes that gaze into your spirit and markings that make him look more like a panther or tiger. Rawr!

---

12

Does that shade of green even exist anywhere else in nature?!?!

---

Yaro is a fuzzy, Turkish Angora feline and is a part of a group of four. He has flawless blue eyes that seem as though they contain a mystery universe when you take a gander at them.