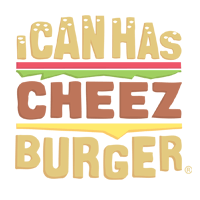 I Can Has Cheezburger?
Forbes has crunched the numbers to find the pets with the most pull online. Here are the top 10 pet influencers online right now. Via: People Pets
This senior rescue pup is known for her impressive celebrity selfie collection. Marnie has been in the arms of everyone from Seth Rogen to Demi Moore.

---

2

# 9- Manny The Frenchie

This French bulldog, and recent author, is beloved for his precious poses and on-point outfits.

---

Waffles is an eye-catching Scottish fold with a dedicated following.

---

This itty-bitty kitty was born with a variety of genetic anomalies that set her apart. The runt of her feral litter, Lil Bub was rescued by her owner and is now dedicated to spreading the word about how differences make us great.

---

Nala was one of the first felines to start spreading the cute on Instagram, turning her into a household name among animal lovers.

---

Tuna's owner started social media accounts for her rescue pup in 2011 in order to have all his photos in one place, and quickly realized the joy he brought to others. Tuna has brought his signature look to Target, BarkBox and PetSmart.

---

---

Perhaps the best pet parodist on the web, Doug earned his following through hilarious videos and amazingly adorable photos.

---

Jiff Pom is a world record holder and a music video star. This talented Pomeranian appeared in Katy Perry's "Dark Horse" video and can also be found in ads for Target and Banana Republic.

---

She started as a simple meme and has gone on to build an empire, opening doors for future pet influencers. Grumpy, who has dwarfism, became the official "spokescat" of Friskies in 2013.