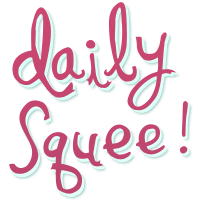 Daily Squee
Reader Squee: Paintbrushes
Abi says: "This is my Chinchilla, Hercules, trying to act innocent after climbing onto my dresser and eating my paintbrushes."
Maybe Hercules just thought you could use some help with your paintings? Maybe he is secretly a great, aspiring Chinchilla artist!
Do you have a squee pet that you want to share with the world? Send us your pet pictures and stories, and they could end up on Daily Squee!