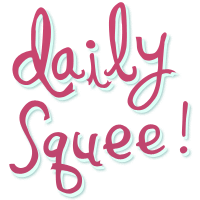 Daily Squee
Reader Squee: This Hat is Itchy!
Katherine Willow says: "This is my beautiful Blue Crowned Conure, Marcello Demitri, testing out a new hat. He's a wonderful bird, and without him I honestly don't know where I would be right now, he's helped me through so much and can always make me smile after a tedious day."
Take a bow Marcello! You look smashing in your new hat and have made us all smile.
Do you have a squee pet that you want to share with the world? Send us your pet pictures and stories, and they could end up on Daily Squee!