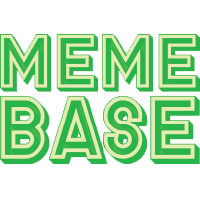 Memebase
Memebase here to report some breaking news: according to Pornhub's 2017 insights, humans watch porn. A LOT of porn.
Pornhub's statistics are always entertaining, but this year they're extra comprehensive, and for all you office drones - totally SFW. This year we're very interested in the fact that "porn for women" was the #1 trending search term on the site, and that somehow, mainly due to the searches of women, Kim Kardashian is still considered one of the top 5 porn stars on the hub. We're all for women making porn their own, but maybe it's time for Kim to get a little less time in the spotlight, even on a porn site.
We've included most of the stats and graphs in this post, but to read their rather insightful analysis, hop on over to the site.
---

---

---

---

---

---

---

---

---

---

---

---

---

---

---

---

---

---

---

---

---

---

---

---

---

---

---

---

---

---

---

---

---

---

---

---

---

---

---

---