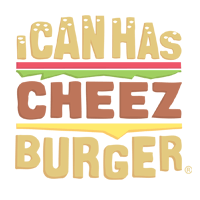 I Can Has Cheezburger?
18 Fun Things You Can Do With Your Pet On National Pet Day
National Pet Day is an unofficial holiday that encourages all of us to pay our pets some extra attention. It is also a day to commemorate everything that our pets do for us on a daily basis. So if you have a pet, we have compiled a list of some special things you can do with them today. After all, don't they deserve it?
1

Visit a pet cafe- pet cafes are a wonderful place to meet other pet lovers and are actually all over the place

---

2

Go camping overnight - there is nothing like having a good chat with your furry friend under the stars

---

3

Play date at the park- schedule a one on one play date with your furry friend at a pet friendly park

---

4

Relax at a spa- yes, that's exist! book a spa for a day and have both of you pampered to no end

---

5

Hike it up- get away and go hiking with your pet at some special place

---

6

Choose a pet friendly restaurant and take your pet to a dinner where you can spend some quality time with your furry pal

---

7

Have a photo shoot session or even a funny home video with your pet

---

8

Open a facebook or instagram account for your pet - let all the world enjoy it

---

9

No matter the temperatures, there is never a bad time to get some fresh air at the beach or near a lake

---

10

Take a vacation- go big. book a pet friendly hotel and leave town for a day or two

---

11

Go on a picnic- pack a basket with food for you and your pet and spend quality together in the fresh air

---

12

Go on a road trip to somewhere exciting your pet has never visited before

---

13

Paint a portrait of your pet and hang it where everyone can see it

---

14

Take a nap together - the perfect bonding time

---

15

Watch your favorite pet -centric movie together

---

16

Take your pet to work - everyone will enjoy it!

---

17

Go shopping with your pet and get some new toys

---

18

Cook with your pet and make a home made treat together