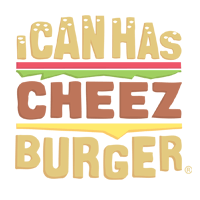 I Can Has Cheezburger?
Historical Newborn Gorilla and Mother Bond Right After Birth
On April 17, 2018, cameras at the Smithsonian Zoo captured a very rare moment. The moment a mother gorilla welcomed into the world a baby boy gorilla. Why is such a big deal? Well, Moke (meaning "junior" or "little one" in the Lingala language) is the first Western Lowland gorilla born in just under a decade. Proud mother Calaya was captured bonding with him moments after his birth, and we are all in love!
❤️🦍 We're thrilled to share western lowland gorilla Calaya gave birth to a male at 6:25 p.m. 4/15. His name, Moke, means "junior" or "little one" in the Lingala language. Keepers report that Calaya has been caring for her infant & are optimistic he will thrive. #GorillaStory pic.twitter.com/qeoJgw57gi

— National Zoo (@NationalZoo) April 16, 2018

---

---

---

🦍 Gorillas Calaya & Moke are bonding in the Great Ape House. Mom is providing excellent care, nursing & cradling Moke closely. Baraka, Mandara & Kibibi are very interested in Moke! #GorillaStory pic.twitter.com/uhSPbnvJS5

— National Zoo (@NationalZoo) April 16, 2018

---

So wonderful! Congrats to all the keepers who put in so much hard work to prepare Calaya to be a first-time Mom. Well done!

— bao bao (@bao_xiangtian) April 16, 2018

---

Something that is going to make you STOP and say AWWWWW over and over again.... take a look and remain in amazement at the beauty of nature and a mother's natural LOVE! Western lowland gorilla showers smooches on newborn at Smithsonian's National Zoo https://t.co/OOrQL4o3ZN

— CW39Houston (@CW39Houston) April 16, 2018

---

It's amazing how viral the video of the @NationalZoo's Western Lowland gorilla Calaya kissing her new son Moke has gone! She's a first-time mom and an internet star!

— Michael Fleetwood (@MichaeFleetwood) April 17, 2018

---