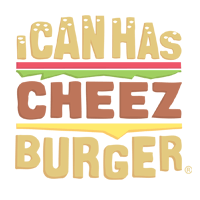 I Can Has Cheezburger?
Abandoned Husky Found Starving Is Nursed Back To Health
Sadly, dogs are abandoned all the time. It breaks all our hearts. Some dogs get lucky though, and a kind-hearted soul takes them in. Just like Rico Soegiarto did when he found a malnourished dog, on the brink of death...
"When Rico Soegiarto found this abandoned husky it was so weak and sick from neglect it could barely stand up."

---

"The dog was wandering the streets on Denpasar in Bali with bald patches on his mangy coat revealing exposed sores."







---

"He was so malnourished he looked skeletal and could barely hold himself up, and had long, dirty nails that hadn't been trimmed in months or longer."










---

"It's believed the dog would likely have died soon after he was found if he was not nursed back to health."

---

"He resolved to nurse the feeble pup back to health, washing and trimming his coat, feeding him, and taking him to the vet several times."










---

"10 months later the husky has a full, white coat and looks strong and healthy in before and after photos he shared."

---

"The dog appeared happy and playful as he wagged his tail and stuck out his tongue with his new owner's house!"

---

---

---

Just look at that turnaround!

---