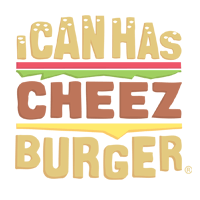 I Can Has Cheezburger?
Nine Animals Celebrating Their Birthday In Style
Birthdays are very special and when each year is the equivalent of seven human years they don't come along that often either. These animals and their owners really know how to celebrate. Everyone knows a good cake is an essential part of a birthday party!
1

This Walrus Is in for a Surprise!

---

---

3

Tiny Birthdays Are Just as Special

---

4

The Older You Get, The Nicer the Cake

Jia Jia is both the current record holder for oldest panda in captivity and the oldest panda ever in captivity, stealing away the title from the previous owner who lived to be 36-years-old. Pandas tend to live longer in captivity than in the wild so she's quite old by any panda standards. To celebrate, she was given a cake made of ice and vegetables, but she mainly stuck to chewing on bamboo and posing next to it.

---

5

Baby's First Birthday Came With a Lot of Treats

---

6

I Hope He Plans on Removing the Candle First

---

7

Birthdays Are Always Better With Friends

---

8

You Have to Make the Perfect Wish Before Blowing Out the Candle

---

9

He Probably Thinks He Gets That Cake All to Himself