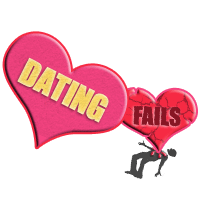 Dating Fails
Happy National Cleavage Day!
It's National Cleavage Day! In celebration, Wonder Bra inducted 10 women into the "Cleavage Hall of Fame." This of course led to the inevitable question of "where is this wonderful hall of fame and why haven't I been there yet" from internet dwellers everywhere.
We here at Dating Fails feel as though an appropriate celebration would be Kate Upton. Enjoy!