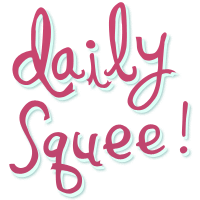 Daily Squee
Reader Squees: Clever Disguise, Sir.
CamZilla says: "This is my little guy Baloo at about three months old. Not much else to say other than D'AWWWWWWWW!"
Baloo is one lucky pup with all those toys to keep him company!
Do you have a squee pet that you want to share with the world? Send us your pet pictures and stories, and they could end up on Daily Squee!