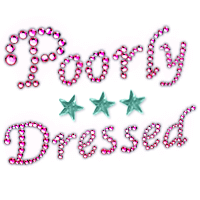 Poorly Dressed
Weird, Because I'm Looking For Someone Who Wears Everything on His Sleeve...
DATING - PERSONALS:
"Totally cute and awesome goth chick looking for elder-statesmen straight-shooter who is totally only into goth chicks for NSA fun-times. Must be partially bald and otherwise physically unfit. No scammers or frauds."
Printed in: "The Daily WILL NEVER EXIST," Vol. X Issue: IN YOUR DREAMS.