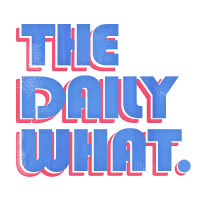 The Daily What





An insanely badass bride cut off her chastity belt at her wedding.

The picture is already incredible, without needing any touch ups or adjustments at all.

Well, Reddit thought they'd have a go at it anyway.

While they didn't improve it, they certainly provided some interesting alternatives.
1

Some only feared for her safety

---

Advertisement

2

Some saw it as a grooming celebration

---

---

There was a problem rendering this video - it may have been deleted.

---

Advertisement

---

6

Some saw some sweeeeeeet dance moves

---

---

Advertisement

8

Some saw her earning her FREEDOM!!!

---

9

Some just saw a beautiful wedding