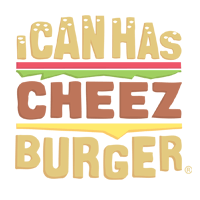 I Can Has Cheezburger?
CAT-AT: Finally, an AT-AT Walker for Kitties!
Who's the luckiest kitteh in the world? The one who gets his very own AT-AT-shaped cat condo! You can see photos from the construction phase of the project here. While you browse, it might be fun to imagine how happy (or, most likely, indifferent) your kitty would be upon receiving such an amazingly epic new home.