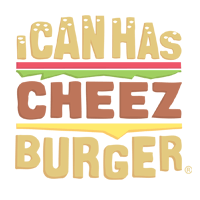 I Can Has Cheezburger?
Attack of the Kung Fu Hamster
HIIIIII-YA! This adorable little hamster put his kung fu skills to use on a couple of curious Hungarian pointer dogs in Hradok, Slovakia. The dogs wanted to play with the hamster, but he became scared and started attacking. And with such fluid skill, too!
Also: BRUCE SQUEEEEEEEEEEEEEEEEEEE!