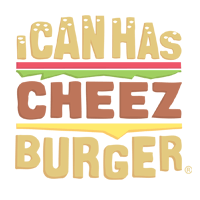 I Can Has Cheezburger?
Senior, arthritic, injured or disabled cats all face similar challenges on their everyday routine. One of these challenges is the simple act of using their litter box which can often be very difficult depending on the individual cat's level of mobility. Well, now there is a brilliant and simple solution and its called the kitty box ramp. Via: The Purrington Post
1

This ingenious solution called The Kitty Box Ramp was specifically designed to help disabled, injured and arthritic cats to enter and exit their litter boxes comfortably.

It's the only veterinarian approved litter box ramp for this purpose, and is such a clever idea that we simply had to share it.

---

2

The Kitty Box Ramp is designed for virtually any height or size litter box and its ramp adjusts to 3 different heights to suit your situation.

Designed to hold up to 20 lbs it has stay-put tongues which anchor the ramp to your litter box for a solid and sturdy hold. There are removable tread pads made with an easy-grip surface that make walking up and down the ramp a breeze. And did we mention that The Kitty Box Ramp is Made in the USA with 100% recycled and recyclable material. How's that for a green eco footprint!

---

3

Designed by a husband and wife team, it was inspired by their own cat (Sam) who in her later years developed progressive arthritis which made it more and more difficult for her to get in and out of the litter box.

They kept buying shorter and shorter boxes for her, but stepping up and into or out of the litter box was very painful for her. They say necessity is the mother of invention. After a few prototypes later, and plenty of trial and error experimentation they designed and developed the Kitty Box Ramp. And it's available in three different colors.

---

4

The instructional video below shows how simple it is to assemble.