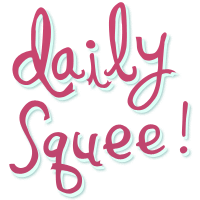 Daily Squee
Reader Squee: Bun(dt) pan
Jacqui says: "This is Yoda. He's roughly the size of a banana bread."
Hmmm, I imagine a banana bread is yummier, but definitely not squeer than Yoda is!
Do you have a squee pet that you want to share with the world? Send us your pet pictures and stories, and they could end up on Daily Squee!