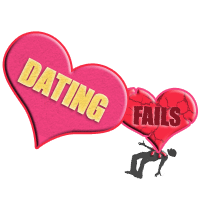 Dating Fails
I sincerely wish this was a joke, but alas it's all too real. A choice quote from their front page:
"Tiger Woods, Quincy Jones , Seal, Ice-T, Reggie Bush and Cuba Godding Jr are stealing your white women. Halle Berry [sic],Iman, Paula Patton, and Garcelle Beauvais are stealing your white men."
I fear we may have gone too far.