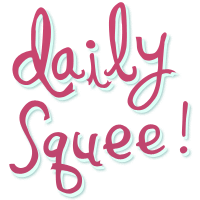 Daily Squee
Reader Squee: Happy Mocha
Meg says: "This is my dog Mocha. He is a super happy guy, especially when momma (me!) comes home from college for a visit."

Yay! Doggies love when mommy comes to visit!

- Sally Squeeps

Do you have a squee pet that you want to share with the world? Send us your pet pictures and stories, and they could end up on Daily Squee!