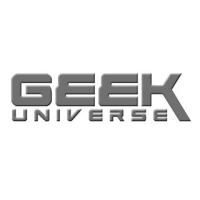 Geek Universe
Bad Fanfic Friday: "Blood From a Stone"
I know what you're thinking; "this doesn't seem so bad, it even has pictures!" Keep reading, I'll wait. Did you get to "I quickly looked at myself in the mirror and pouted. I had terrible bed head, and looked like I had just been cured from being a zombie" yet? Do you want to die?
She's a stubborn and brilliant scientist forced to work for Tony Stark. He's Tony Stark, a stubborn and brilliant jerk who infuriates her. I think you see where this is going, no? I bet she's gonna reluctantly fall in love with him, huffing and puffing and brushing her blonde bangs out of her eyes along the way. Hopefully Pepper Pots will step in and put an end to this nonsense before I lose my mind.