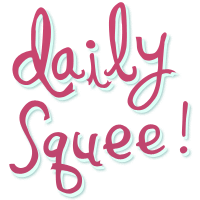 Daily Squee
Reader Squee: Furry, Furry Creature
TeenyLee says: "This is Chili. He spends his days sleeping, cleaning himself, and sleeping. He's always down for cuddles."
So furry! And I envy his daily schedule...
-Sally Squeeps
Do you have a squee pet that you want to share with the world? Send us your pet pictures and stories, and they could end up on Daily Squee!