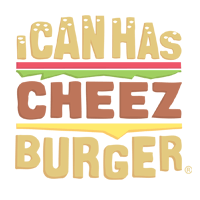 I Can Has Cheezburger?
Turns out, there is a purrfect place you can put the kitty playhouse without it being very intrusive on the home. You know that spot under the stairs that you never thought you could utilize? Well, now you can turn it into the perfect playhouse for your kitty!
Haley is an animal lover, adventure seeker and also wrote this guest post for The Purrington Post. She also likes us to keep in mind that a project like this could take a lot of time, or may even require a professional if you have to break through the wall. Make sure you consult with someone before really taking a chunk out of the bottom of your stairs. Let's get started!
1

What to Put Inside once the spot is ready? Let's start with the basic needs of your cat:

For starters, this could be a great place to put the litter in the corner while making sure that the corner is easily accessible in order for you to change the litter, too. You do not want to be bumping your head every time you help out your furry companion.

As far as food and water, Haley recommends a 2-bowl setup that is connected to each other, that way you get the easy access you need to just pull out one unit and fill it up rather than 2 individual ones. This can go on the opposite side of the playhouse of where your litter box resides for reasons that do not need to be explained.




---

Start by making the floor a scratch post heaven. This is known as sisal fabric. Try to wrap it around something weighted so your cat won't move it easily and it won't get in everybody's way. You also have different installation alternatives like stapling it down, gluing it down, or nailing it into the floor. If you have enough space vertically, you can just add sisal fabric to the wall, and maybe a platform your cat can run across or hop onto. Regardless, 99% of cats love this material and will love you for putting it in.

---

3

Now, it is time for the fun stuff:

This will require all of the most fun cat toys you already have for your furry friend, and maybe even some more. One cool idea suggested by Haley is to take string, or string type toys, and hang them from the ceiling of your cat's playhouse (A.K.A. the bottom of the stairs). This will have your feline pawing and biting for hours at the string! Guaranteed a good time. Try adding a ping pong ball track in there, too.

---

4

The main thing in this project is creating the actual kitty door so your beloved cat can access his/her new favorite spot:

It is fairly simple to install a cat door, but again, if you are unsure about what you are doing, it is best to consult with a professional. If you dare to take this project on your own, here are the materials you will need: Pencil, Drill, Jigsaw, Caulk, Pet Door. Before doing any actual cutting or drilling, make sure that you know what size door to get. You can always ballpark the size, but if you want a more accurate and reliable measurement, here is a good rule of thumb: the width of the cat door should be around two inches wider than the widest part of your pet, and the height of the cat door should be around two inches taller than the length from the top of the shoulders to the chest.

---

Once you grab the perfect size kitty door, start by taking out the door template (usually included in the packaging) and trace that onto the desired area on the wall, making sure it is at least 3 inches from the floor. It's pretty simple from here on out. Use the jigsaw to cut the hole, place the cat door accordingly, and use a drill to secure the door with four nails around its four corners. Finally, trace the outside of the door's edges with caulk for a seamless finish. Voila! When you finish make you sure you properly dispose of the excess drywall, lumber, and even your old kitten castle.

Well, there you have it. Your kitty's new favorite retreat!