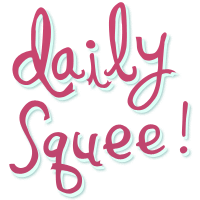 Daily Squee
Reader Squee: Neapolitan Mastiff
Arthi Singh says: "Meet Titan, my Neapolitan mastiff. This is Titan when he was just two months old."
Look at those big paws! I have a feeling Titan is going to live up to his name.
-Sally Squeeps
Do you have a squee pet that you want to share with the world? Send us your pet pictures and stories, and they could end up on Daily Squee!