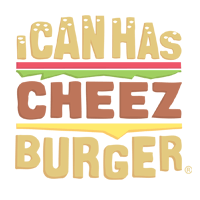 I Can Has Cheezburger?
Send Us Photos of Your Pets in Halloween Costumes!
Ohai, Cheezfrends! You voted for your favorite Cheezburger employee pet costume yesterday, but now we want to see your pets in costumes! It's super easy:
1.) Submit a picture of your pet in a costume here. 2) When your photo uploads, you will be taken to a Cheezburger.com URL (it will look like this: http://cheezburger.com/6699132416) that features your photo.
3) Copy and paste your Cheezburger.com URL into the comments section of this post.
4) Seriously, it is important to copy the link into the comments section so we can easily filter out costume submissions from other submissions sent directly to us.
5) We will post some of our favorite submissions in the week leading up to Halloween!
We can't wait to see your cute kittehs, goggehs, and (fingers crossed) exotic lizards dressed up in cyoot costumes!