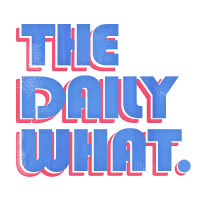 The Daily What
Following the announcement of Obama's victory last night, one of his most outspoken critics Donald Trump had an epic public breakdown on Twitter last night, laying down all the cliches in the amateur's guide to internet punditry (paraphrased):
Ugh, Electoral College sucks.
Democracy is dead to me.
Guys, let's start a revolution.
This country sucks now.
In a conspicuous attempt to divert the attention, Trump subseq