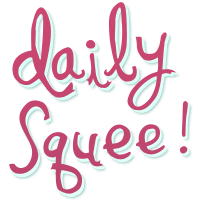 Daily Squee
Reader Squee: Cheeto's Coconut Popsicle
CA Mags says: "This is my cat Cheeto, sitting on my lap, chowing down on a coconut popsicle. They are his absolute favorite thing in the world! He loves them more than he loves sleep."
Mmmmmmm coconut popsicle. Does Cheeto share with you, or try to take it all for himself?
-Sally Squeeps
Do you have a squee pet that you want to share with the world? Send us your pet pictures and stories, and they could end up on Daily Squee!