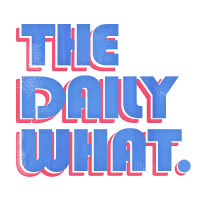 The Daily What
Meme Update of The Day: More Photos of "I Have No Idea What I'm Doing Dog" Surface
The classic "I Have No Idea What I'm Doing" dog meme just got a quick update.
Golden Bailey, the dog behind the meme, can be seen in these other hilarious photos posted to Reddit by the dog's owner.
Bailey still has no idea...
---

---

---

---

5

What is my purpose in life?

---

---

---

---

9

I still have no idea what I'm doing.