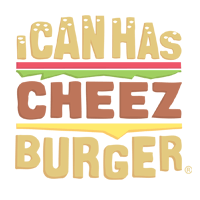 I Can Has Cheezburger?
Our hearts are breaking. To read more of this story, head over to Daily Mail.
The Queen fell in love with the breed as a young child. Her father, King George VI, gave her a Pembroke Welsh corgi pup for her 18th birthday, named Susan. Since then the Queen has had an infamous connection with corgis. The monarch being a successful breeder, with Susan beginning a long line of corgis for the Royal Family.

---

The Queen's corgis had provided her with a sense of comfort, companionship and even helped her overcome her shyness. The Queen would gratefully let them become a distraction from an awkward conversation, as she would turn her attention towards them.

---

3

The beginning of the end

After the passing of her corgi Willow, the last dog descended from Elizabeth II's first corgi, Susan, she decided to no longer continue breeding corgis. Monty Roberts, a former advisor to the royal family, previously told Vanity Fair, "She didn't want to leave any young dog behind. She wanted to put an end to it."

---

Whisper entered the Queen's life and became a royal favorite. She had taken in Whisper, in 2016. Whisper had originally belonged to owner Bill Fenwick, a former Sandringham gamekeeper, who passed away and left the corgi to his Majesty.

---

The Daily Mail had reported that the Queen, "had become especially close to Whisper who devotedly followed her from room to room throughout Buckingham Palace."

---

It's the end of an era, the death of Whisper ends an 85-year tradition.