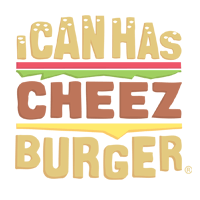 I Can Has Cheezburger?
This Heartwarming Video Project Was One Man's Way Of Documenting Every Day WIth His Potentially-Sick Puppy
Update: A lot of people have asked about her now. I never thought it would get so much interest. This video is a chronicle of our time together, which I finished making a while ago. Subsequent to making the video, I had to travel a lot, and struggled with keeping her where I was living. A saviour stepped in and helped look after Pegs while I tried to make a plan and she moved back and forth, which was disruptive for her. After months of no solution, it was obvious that her new set up with incredible love, a bigger garden and a new best friend in Luna, another great dane was more than I could offer. I am lucky that I get to visit and take her for short periods, and maybe that's why in my heart she's still with me. It's always difficult. If the dog is happier, do you forsake your happiness? I think yes. If a dog is negligently bred, should it be killed to prevent more negligent breeding? I think no. Who's to say. In the end we try our best and our pets teach us lessons about love, humility and non-judgment.