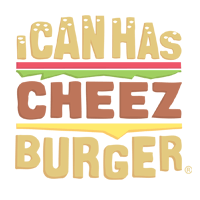 I Can Has Cheezburger?
Mom Sends Daily Updates Of Their Dog To Her Son Who Went Overseas And We Can't Stop Laughing
Saying goodbye to anyone is not easy, especially not to your pets. A user on Imgur posted about her son who had to leave the country to study abroad. The son had a dog that he loved way too much, so all of this was difficult. But, upon seeing how sad her son is the mother came up with an idea and decided to send pictures of their dog to her son every single day! Here's what she had to say: "My husband made my son walk a leash around the block twice a day for an entire year in order to earn the privilege of having a dog. My son was quite tenacious and never missed a day. My husband learned never Make a Deal with someone unless you're willing to follow through with the terms. So, when it came time for him to go to school overseas, he was so heartbroken and missed his pup so much. So I sent him a picture every day to cheer him up. These are just a few excerpts from our year. He just returned home, and the dog did remember him." Big like from us!
---

---

---

---

---

---

---

---

---

---

---

---

---

---

---

---

---

---

---

---

---

---

---

---

---

---

---

---

29

This is the moment you have all been waiting for...