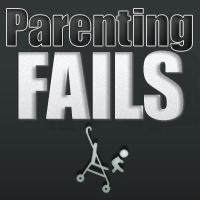 Parenting
Reddit user DoubleCrossGender posted this picture of her baby cousin and her anchorman hair. Obviously, the internet can't let such a dapper hairstyle go to waste so a Photoshop battle was born. We'll be honest, there were a lot of photoshops inserting the faces of famous men, it seems like it's a popular hairstyle, but these were the absolute best.
---

Advertisement

2

What a Precious Little Hairub

---

---

4

In Other News, Who's a Baby?

This girl.

---

Advertisement

---

6

Get The Camera, She's Dancing!

---

Just tremendous!

---

Advertisement

---

9

John Stamos Really Changed Since the Original Full House

---

10

Even the Smallest Person Can Change the Course of the Future

---

Advertisement

11

I Don't Always Drink From a Bottle, But When I Do...

---

12

The Perfect Way to Advertise Haircare

---

13

There's Only One Thing I Hate More Than Lying: Skim Milk

---

Advertisement

Performance will include crying right when you're about to get to sleep, and then again at three AM.