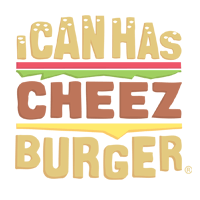 I Can Has Cheezburger?
This time we are bringing you the relatable webcomics about a doggie named Rubi and her owner Rebeka, illustrated by "Adventures of Rubi". Check out the cute instagram page for more.
1

Well yeah that good smell lasted for like 5 minutes

---

2

Rubi usually tries to catch moths and bugs but sometimes she is just too slow and dummy for that

---

3

Just gotta do it all the time...

---

---

5

They think youre gone forever when its been only 1 minute

---

6

Rubi still has some of they toys she got when she was just a lil pupper and she doesn't care whether they are torn or broken or ugly she still loves them

---

7

~happens all the time when going for a walk

---

8

When your dog pretends to be deaf until they hear the magic word

---

9

Umm, happens all the time...

---

10

Um yeah..this DOES happen many times

---

11

Rubi always wants the deadliest foods for herself

---

12

Anytime you eat some snacks...