You better watch out,
You better not cry,
You better not shout in fear,
Boston Dynamics is showing you why,
Robot Reindeer are here!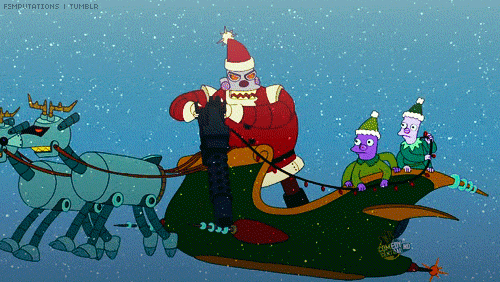 Boston Dynamics,
the makers of some of the most advanced robots on Earth
, uploaded this seemingly-innocent Holiday video. Astute Futurama viewers are aware that we are now one-step closer to the evil that is Robot Santa.
Have fun staying inside and hiding from Robot Santa this Christmas Eve (just in case)!