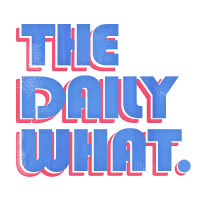 The Daily What
CNN Anchor Don Lemon Makes Sexual Remark to Kathy Griffin on New Year's Eve
It looks like Lemon had a bit too much of the bubbly on NYE. There are two sides forming as this budding controversy takes on a life of it's own.
Was Kathy Griffin's behavior inappropriate from the get-go, and was Lemmon's comment almost a poor guy with vaguely impaired judgment taking the bait?
Or was Lemon someone who clearly had been served enough, and was in no place to be interviewing/broadcasting publicly?
Maybe a bit of both.There's always cause to throw up a big 'so what?' What do you think?