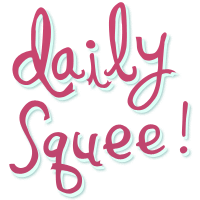 Daily Squee
Squee Spree Winner: The Kids Got It!
Congratulations to all the baby goats out there! Though we know some of you are prone to fainting, please try and control yourselves for this announcement. Squee on, you hoofed little heart breakers!
Be sure to check back on Friday for the next Squee Spree. Any guesses on what two cute animals might be facing off? Or maybe you have a suggestion for a future Spree. Leave your comments below!