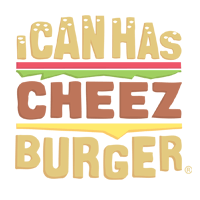 I Can Has Cheezburger?
These cats know exactly how you're feeling right meow.
1

When you wake up the next morning and read what you sent to your crush last night.

---

2

When you're out on a date and you see your ex.

---

3

When you can't think of anything funny to text your crush, so you just go with "hey" and then regret it immediately.

---

4

When you're the third wheel AGAIN.

---

5

When you see a total hottie across the room.

---

6

When you realise that this is not your house and that is not your wife.

---

7

When your Tinder date doesn't look like their pictures.

---

8

When you see your crush after drunk-texting them.

---

9

When you see your crush hitting on someone else.

---

10

When your crush is taking ages to reply.

---

11

When you can see the double blue tick, but bae isn't replying on Whatsapp.

---

12

When bae sends the "we need to talk" text.

---

13

When your friend tries to set you up with someone who's into alternative medicine and poetry.

---

14

When the bartender's looking kind of cute.