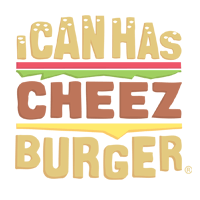 I Can Has Cheezburger?
Happy Caturday everyone! Be sure to take in all the delicious cat memes to live your Caturday to the fullest! If you need , check out more amazing cat memes from last weeks list.
Did you know? All of those mice your cat brings you as presents, it really just thinks your a terrible hunter and will die without its support. Goes to show even animals pity how far mankind has fallen. That and the cat you see holding the gold coin found on many Chinese store counters, is called Zhao Cai Mao. Except it's originally Japanese, and was simply adopted in the last few decades.
If you are looking for some of the funniest cat memes around, then you should definitely look no further, you will just end up disappointed. Or just check out some of the most amazing and adorable cat gifs we could collect since you began reading this page.
---

Advertisement

---

---

---

Advertisement

---

---

---

Advertisement

---

---

---

Advertisement

---

---

---

Advertisement

---

---

---

Advertisement

---

---

---

Advertisement

---

---

---

Advertisement

---

---

---

Advertisement

---

---

---

Advertisement

---

---

---

Advertisement

---

---

---

Advertisement

---