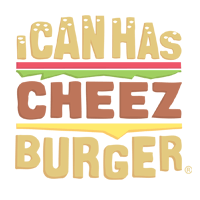 I Can Has Cheezburger?
Willie Nelson's Luck Ranch Rescued 70 Horses Destined For The Slaughterhouse
Whenever Willie Nelson, who's quickly approaching his 87th birthday, isn't on the road again, or raising money for American farmers as co-founder of Farm Aid, the country singer is looking after his beloved horses on his 700-acre Texas farm, which he calls "Luck Farm". He has over 70 horses on the farm that he has rescued and rehabilitates, and some are even offered for adoption if they are able to recover enough. But regardless, these horses have a forever home for as long as they need.
1

Over 70 horses roam Nelson's ranch, most of which he rescued before they could be sent to slaughterhouses.

"My horses are probably the luckiest horses in the world," Nelson told KSAT12 News. "They get hand-fed twice a day, and they were just ready to go to slaughter is probably the last thing they remembered, so they're happy horses."

---

2

He calls his ranch "Luck" and smiles as he explains, "When you're here, you're in Luck, and when you're not, you're out of Luck."

Rather than being sent to a butcher's block, the happy horses now enjoy spending their lucky days roaming the countryside and eating regularly hand-fed meals.

---

3

Nelson has included his love for horses in a CD that will be released in early summer. It's a song entitled "Ride Me Back Home."

He also hosts the Luck Reunion at his ranch in Spicewood, a day music festival every year that is not to be missed! This exclusive event is a wonderful opportunity to see the ranch in person and you can even feed some of the horses next to the tents.

---