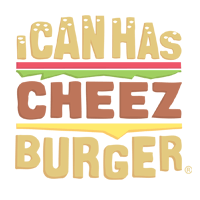 I Can Has Cheezburger?
Meet Australia's Very Own Easter Bunny, The Greater Bilby!
The greater bilby is also known as the rabbit-eared bandicoot, once occupied over 80 percent of Australia, but due to decades and decades of decline, they've become nearly extinct and only a handful of them exist in remote regions of Australia. Australian conservation groups are encouraging public awareness of the greater bilby by promoting the Easter bilby as an alternative to the Easter bunny.
Story via National Geographic
1

The once extinct tiny Marsupial (Greater Bilby), returns to Australia

For the first time in five decades, the greater Bilby makes its way back to Australia! They were being taken care of at Tasmania before being moved to the Booderee National Park. Scientists attribute disease, predators, and habitat loss for their disappearance for more than 50 years. CEO of Save the Bilby Fund, Kevin Bradley, is determined to conserve the species.

"If we save the bilby, we will also be saving many other [species] that are less charismatic but none the less important. Australia has an appalling extinction record, and I am determined to not let the bilby join this list on my watch," Bradley says.

---

"Not only are they crucial for the conservation of other animals, but they are also crucial for the identity and the preservation of the entire ecosystem," Wintle says. According to Australis's Threatened Species Commissioner, Sally Box, Australians who care about the bilby and other native species should continue celebrating it—even beyond Easter.

---

The Easter campaign, "is a fantastic initiative to help improve awareness around the plight of the bilby," Box said by email, "and can lead to Australians taking greater action to protect it."

---