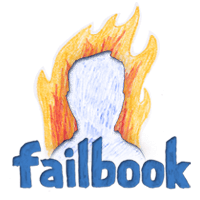 Failbook
Miguel Herrera, the Coach of the Mexican National Team, Snaps a Photo With a Fan He's Never Heard of. The Rest of Us Call That Guy Tom Brady.
Herrera's tweet translated:
"He asked me for a picture but I don't know who he is or if he has won anything. Even so, I think I made this kid's day."