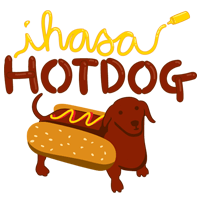 I Has A Hotdog
We Are Going On Vacayshun!
It's been a great year so far, but our dogs are barking! We're giving the sled pups a break and sending them somewhere tropical for a little rest, relaxation and tummy rubs. I Has A Hotdog will be taking a vacation for a few days to regroup. Starting tomorrow, August 29 through Wednesday September 9, we'll be featuring classic Hot Dogs so you can still get your funny during the break.
We'll be back in full form on September 9 and regular posting will resume. Thanks for being as cool as the husky on the far left everyone, we miss you already.