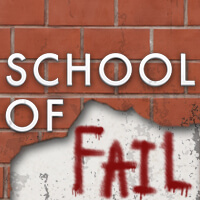 School of Fail
Have We Moved From the Holocene to the Anthropocene?
Via The Guardian:
A disparate group of experts from around the world will meet for the first time on Thursday for talks on what must rank as one of the most momentous decisions in human history.

The question confronting the scientists and other specialists is straightforward enough, even if the solution is far from simple. Is it time to call an end to the epoch we live in and declare the dawn of a new time period: one defined by humanity's imprint on the planet?