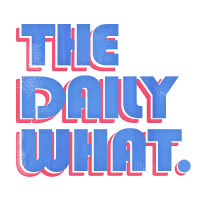 The Daily What
Heart Attack of the Day: This Attempted Carjacking Video is a Real Life Fast and The Furious
Some people are born to be stunt drivers.
Take for instance, this driver from Albuquerque, NM. After dropping a friend off, he went out for some late e night Carl's Jr, when a red Chrysler 300 stopped in front of him. Confused, our would-be stunt driver begins backing up down the street and takes off across the streets of Albuquerque. It's nuts.
With the split screen created by the driver's dashboard camera (one facing the windshield, the other facing the driver), you can get a sense of how intense this situation was. This seven minute is the best action movie of the year, and this dude needs a part in Fast 8.